In Malaysia till today, using a Property Management Company (PMC) for handling their investment property or private home still consider a fresh thing to many property investor especially those just had their first property as an investment. Once the word PMC arise many will think of the company who handling management for the entire block of building rather than a single unit or private homes property.
WHAT IS PROPERTY MANAGMENT?
Result from Wikipedia, Property management is the operation, control, maintenance, and oversight of real estate and physical property. This can include residential, commercial, and land real estate. Management indicates the need of real estate to be cared for and monitored, with accountability for and attention its useful life and condition considered. This is much akin to the role of management in any business. Which in short "Property management is a third-party service done by a property management company to manage your place on your behalf. They're given the responsibility of administrative, maintaining and ensuring the property remains in good condition".
"What does a Property Management Company do?"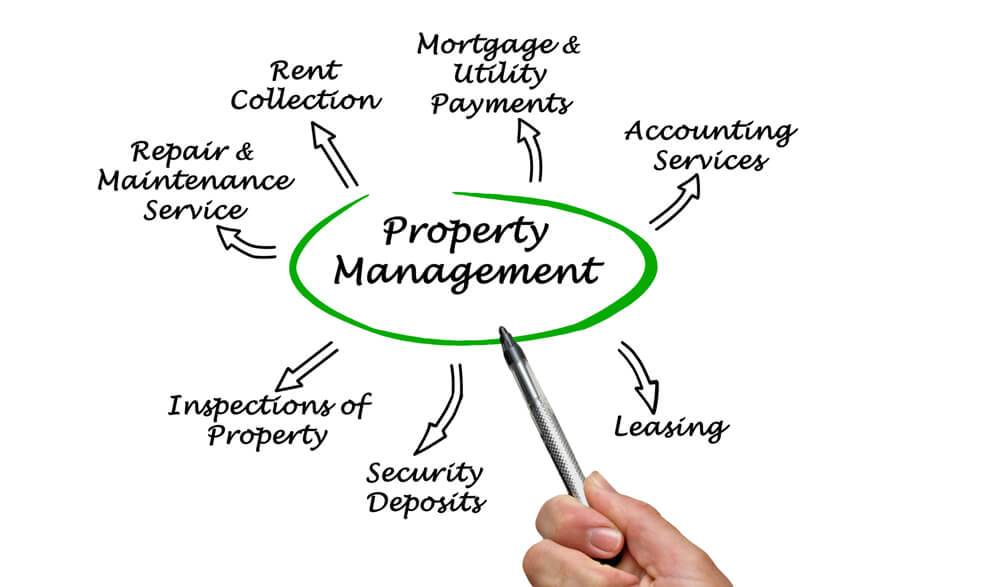 Picture source: floorplanforrealestate
Choosing whether or not to use property management companies is a hard decision for many property investors. Some wouldn't dream of investing in property without a property management firm in place before closing on a respective deal. Others, however, struggle to break free of the "do-it-yourself" mindset or appoint a real estate agent. As it turns out, you may ask yourself questions like "What does a property management company do?" or "Are property management companies worth it?" or "Difference between real estate agents & property management company?".
ADVANTAGES OF HIRING PROPERTY MANAGEMENT COMPANY?
Do I need a Property Management Company?
There are plenty of property investors who fully support the use of a property management company due to three key reasons where hassle free, higher rental rate for the property & property condition in good at all time. However, majority of the property investor is still supporting the conventional way where appoint a real estate agents for leasing and conduct the balance scope of work DIY. There is no rule stating that anyone needs a property manager. While property management companies have several advantages, they are also cost involve. Therefore, plan on hiring a PMC if:
You are not within proximity of your asset. If the rental property is far from where you live.
You have limited time. You may not be able to actively work on the property every day, hiring a property management company may be your best course of action.
Having multiple properties but not renting at a good price & can't manage well.
Property had been vacant for couple of months & unable to get quality tenants.
You don't want to actively manage the property as the property is a source of passive income, you'll need a property manager to take care of routine maintenance and daily operations.
You don't want to be an employer. Hiring employees like a resident manager comes with several responsibilities such as payroll and legal requirements. A property management company is not your employee; they are independent contractors. Using one will save you the burden of becoming an employer.
You can afford the added cost. PMC will charge a percentage of the rental fee where as low as 5%, which is well worth it. The same fee can rid landlords of a lot of headaches, free up a lot of their time to invest in other places and the most important increase the monthly rental rate.
Property Management vs. Real Estate Agents
The key difference between the both is FOCUS. Real estate agents offer property management as a secondary service, while Property Management are solely focused on managing your property and are dedicated to growing your investment.
Key differences between the two are:
The real estate agents deals with listings and selling of properties on behalf of property owners, while property management deals with all management aspects of the property on behalf of the property owner including maintenance, repairs, tenant issues and more.
Property managers and real estate agents may both travel to different properties and show them to people. Property managers tend to focus on properties that are available for rent while real estate managers may handle rentals, sales or purchases of property.
Real estate is a transactional business versus property management, which is a contractual business. The property manager and property owner enter into a contract where a percentage of the rent collected is paid to the property manager in exchange for management services.
Most importantly, the property management industry remains a vibrant and thriving business, while the real estate market is often up and down. When the real estate market is in a slump, many property owners will turn to property managers to rent out their homes until the housing market bounces back.
Both are involved with producing contracts while property managers have the additional responsibilities of collecting money, paying bills and all other administrative works.
To learn more about PMC, kindly visit www.HomeBrickz.com or email: support@homebrickz.com for free consultation.
Disclaimer notice
The above contents is for information purpose only. Any views or opinions represented in this blog are personal and belong solely to HomeBrickz.com and do not represent those of people, institutions or organizations that the owner may or may not be associated with in professional or personal capacity, unless explicitly stated. The owner will not be liable for any errors or omissions in this information nor for the availability of this information.